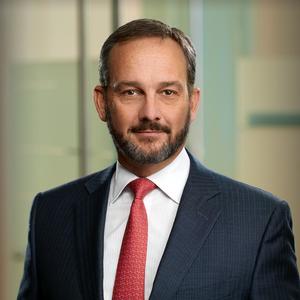 Partner, Managing Director, Wealth Manager
Gene Dooley is a Financial Advisor and Partner at Steward Partners Global Advisory. Gene's focus is on creating strategies and solutions for high net worth individuals, their families, and their businesses, based upon the clients' risk tolerance, time horizon, liquidity needs, and overall goals. He believes in a holistic approach to wealth management, advising clients in such areas as education and retirement planning, asset allocation, portfolio construction, and lending. 

Gene has been in the financial services industry since 2009, and joined Merrill Lynch Wealth Management in 2012. Prior to becoming a Financial Advisor, Gene enjoyed a successful 16 year career as both corporate sales executive and entrepreneur in the technology industry. 

Gene is a graduate of the College of William and Mary, with a BBA in Marketing. He earned his MBA from the Cox School of Business at Southern Methodist University. Gene is an avid tennis player and horseman. He and his wife Annie live in Austin, Texas with their two children.